Middle/High School Students
Middle School Student Ministry
Thanks for your interest in our Middle School Student Ministry here at GCBC
Weekly Schedule
Sunday Morning: Discipleship Class 9-10 am
Wednesday Evening - 6:00-8 pm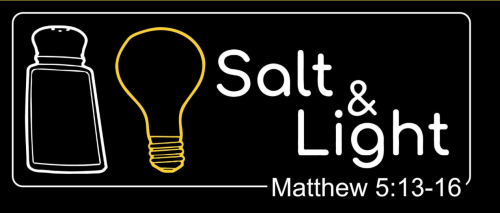 SALT & LIGHT
SALT & LIGHT, our Wednesday night student ministry program, runs from the first Wednesday in September to the last Wednesday in April. 6:30-8 PM Wednesdays (off whenever school is not in session) Click here to register!
Eric & Amy Johnson, Alex & Haley Kemmer, Conlan Cymbalak, and Steve Sharp are currently the leaders of the Wednesday evening program. Please feel free to contact them with any questions you might have about our Middle School Student Ministry.
You are also more than welcome to contact the church office at 217.784.5702.
Thank you to all who made the 2022 FCA Power Camp a great success. To God be the glory!
---
High School Ministry

Weekly Schedule
Sunday Morning: Discipleship Class 9-10 am
Wednesday Evening - 6:30-8 pm
All students in grades 9-12 are welcome!
For more information on our student ministry, contact our church office at 217.784.5702.