Thomason Retirement Love Gift Opportunity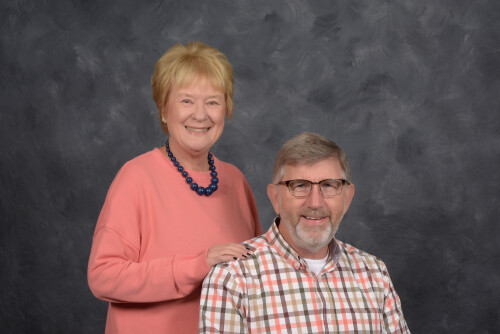 Paul Thomason will retire as Senior Pastor of the Bible Church on June 30, 2023. By then, he and Connie will have faithfully ministered to our community for nearly 28 years. In that time, they have generously shared their lives with us. Paul has led us and challenged us. His preaching and teaching have betrayed his scholarship, insight and passion for the Word. By their hospitality and the faithful witness of their lives in our midst, Paul and
Connie have touched our families, our community and beyond.
Scripture calls us to greatly honor such faithful leadership. From The Message: we're to "...overwhelm them with appreciation and love." 1 Thessalonians 5:12-13
That you may join in the blessing of honoring Paul and Connie for their service, the Bible Church Elders and Deacons have established The Paul and Connie Thomason Retirement Love Gift Account. PLEASE JOIN IN GIVING TO THE THOMASON RETIREMENT LOVE GIFT.
A celebration is set for June 25, 2023 when we plan to present this love gift to Paul and Connie–as an overwhelming expression of our appreciation and love.
Please make your gifts above and beyond your normal giving. Donations are tax-deductible.